Write a Better Resume. Get a Better Job!
Advance your career and never miss another career opportunity! ResumeMaker®, the world's leading resume and career software, provides everything job seekers need to get a better job, advance their career, and earn a higher salary. It is packed with powerful features to help write more effective resumes and cover letters, organize contacts, and prepare for job interviews. For over 12 years, recent graduates, seasoned business professionals, and executives have trusted their resumes and their careers to ResumeMaker.
Select the Right ResumeMaker for You!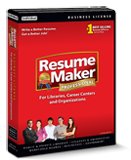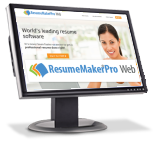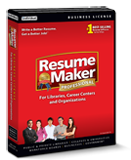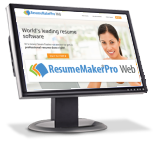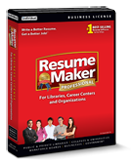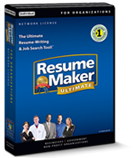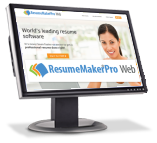 To help you determine which software is the best choice for you, refer to the comparison chart below of some of the many features ResumeMaker has to offer.
Why is ResumeMaker the Leading
Brand of Resume Software?
ResumeMaker is a complete job search program that is designed to ensure you'll land a job you can enjoy. It is the only software designed by certified, professional career counselors with breakthrough technology to help you in every aspect of your career.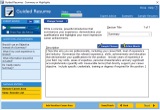 Perfect Resumes Fast & Easy-Guaranteed Results!
Write impressive resumes fast and with the easy step-by-step guide! Over 1,000 sample resumes written by certified writers. Select from 150,000 powerful, pre-written phrases for nearly every career. Transform your job descriptions into powerful statements about your accomplishments.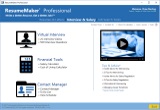 Prepare for Interviews & Salary Negotiation!
Use the Virtual Interview feature to practice 500 interview questions and answers. Learn the responses hiring managers expect to hear, plus strategic questions you can ask during the interview. Sharpen your interview skills, build your confidence, and turn job interviews into job offers.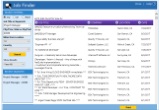 Powerful Job Search Tools to Find Job Openings!
Search millions of jobs and companies. Search every major career site and 50,000 corporate sites with 1-click. Resume Caster™ instantly distributes your resume to the top 90 career sites. Use the Contact Manager to organize your job search and never miss a new opportunity!